2017 Pearson Family Reunion trip
2017 Pearson Family Reunion trip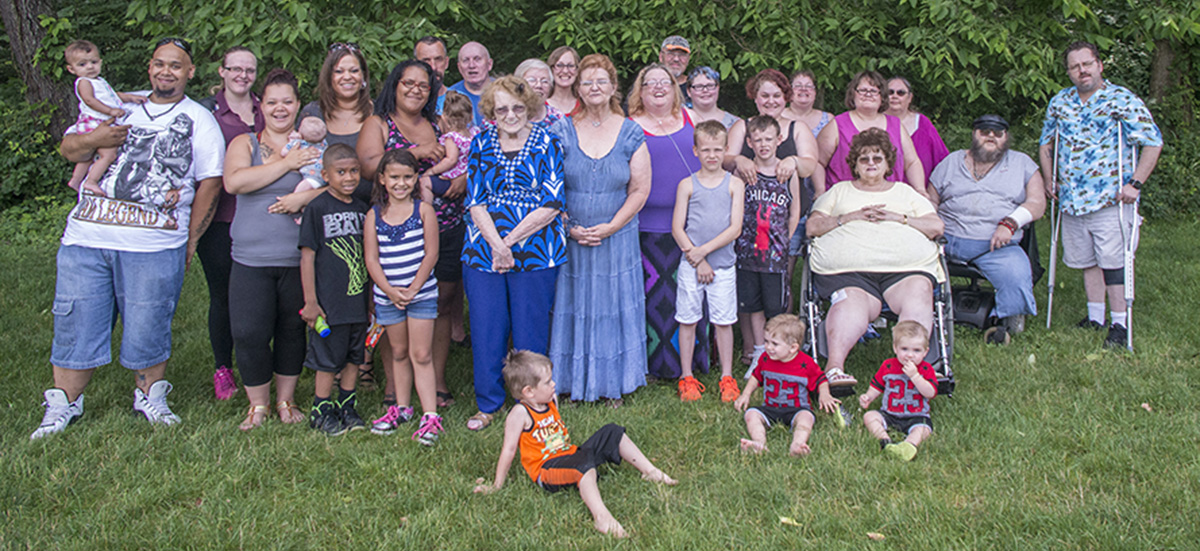 Family reunions are the one time of the year that everyone can get together with cousins, aunts and uncles, and the like to visit and to reminisce over old times. Counting kids we had just over 30 this year!
Last weekend we had the family reunion for the Pearson family in Springfield Ohio. We have a lot of cousins in our family, as my dad's mom and dad had 15 kids that survived 17 counting the ones that passed.
While aunt Jean is the last surviving sibling. we also still have aunt Janet, the wife of Jean's brother Dick. So technically we have two aunts!
All our Littles were tied up in their busy lives with their moms and dads so Sis and I went up for the reunion by ourselves this year. We do enjoy taking kids with us when we go and of course several people asked where they were when we got there. Hopefully next year, we can work it out so that the kids can go with us.
We had all kinds of good food, and everybody had a great time. Since aunt Jean has moved into assisted living, cousin Sherry made it by her house and packed up a lot of knickknacks which we raffled off at the reunion. Not sure what the total was that we took in for the raffle, but it all went to aunt Jean for spending money.
Next year we're planning on having the reunion at Snyder Park in Springfield. I'll try to make the reservation after the first of the year as that's the earliest it can be done. They have a shelter next to the new playground and water park there and that's the one I'm going to try to get. Hopefully it'll attract a few more of the people that haven't been coming to the reunion! We'd love to have more of you there!
Next year we plan on doing a few more genealogy things so we can actually make it a more productive reunion, not just visiting, but actually accomplishing some research perhaps.
I have posted a family worksheet to our Facebook group that I would love for you folks to download and email to me. Now that I'm doing this research I could use all the help I can get. I'll be able to share with everyone some of the things I have found at the next reunion.
This was a really fun road trip for Sis and I! I even caught a couple trains going up and back, how about that! Hope to see you next year!