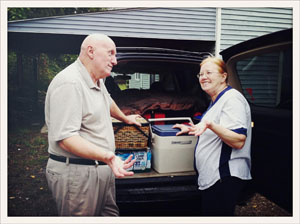 Jim and April are a brother and sister team that love to travel, write and shoot photographs! 
Our blog is where we chronicle our trips for family, friends and fans from around the world! 
We're both retired and our skill sets complement each other very well! She's a much better writer!
The trips we publish here range from very short local ones to longer ones lasting weeks sometimes!
We hope you enjoy our travels and please subscribe so you don't miss a single trip!