Off to see the rabbit!
Off to see the rabbit!
On Maundy Thursday afternoon we loaded up two vehicles, my sister's "camper van" (as the kids call it) and my SUV, with my great-niece Tracy and her kids, Jeremiah, Jordan, Journey and Jayden along with her sister Ashley's kids, Elaina and Damion, and took off to Owensboro, Ky in search of the Easter Rabbit!
Every year their grandmother, Jeanne, has us bring them all down to visit the Easter bunny at her work. They have Mr. and Mrs. Bunny there to pass out gifts to the kids and they always enjoy it. Plus we take them to the Owensboro Riverfront afterwards so they can have some play time on the wonderful playground there.
Damion and Jayden rode with me and it never ceases to amaze me how they entertain each other from the back seat!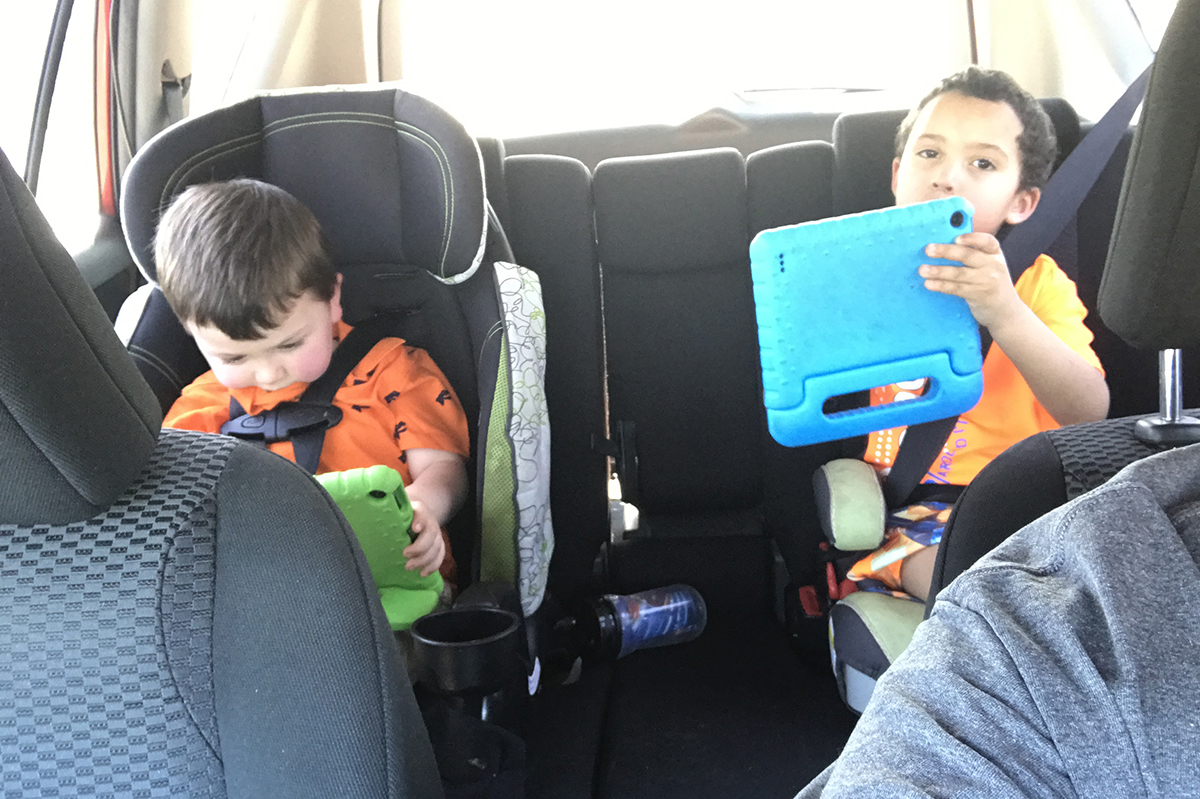 On the ride down they both brought their tablets and had a great time battling each other. Even though neither one had the same games, it didn't stop them! They both still had a ball!
One of Damion's remarks cracked me up when he said, "Jesus, help me level up!" Afterwards, he said, "it's not something you really should ask Jesus for though." How did they get so smart at 4-5 years old? With that being said, a short time later he shouts out "alright, I'm at level 4!" So, was it an answered prayer from an innocent 4-year-old? 
The visit to see the Easter Rabbits at Jeanne's went very well and everyone had a good time. Jordan wouldn't approach them closer than a few feet this year, so he's not in the group shot! Funny thing is that last year I seem to recall it was his older brother, Jayden, that had the issues, or maybe it was one of the other kids.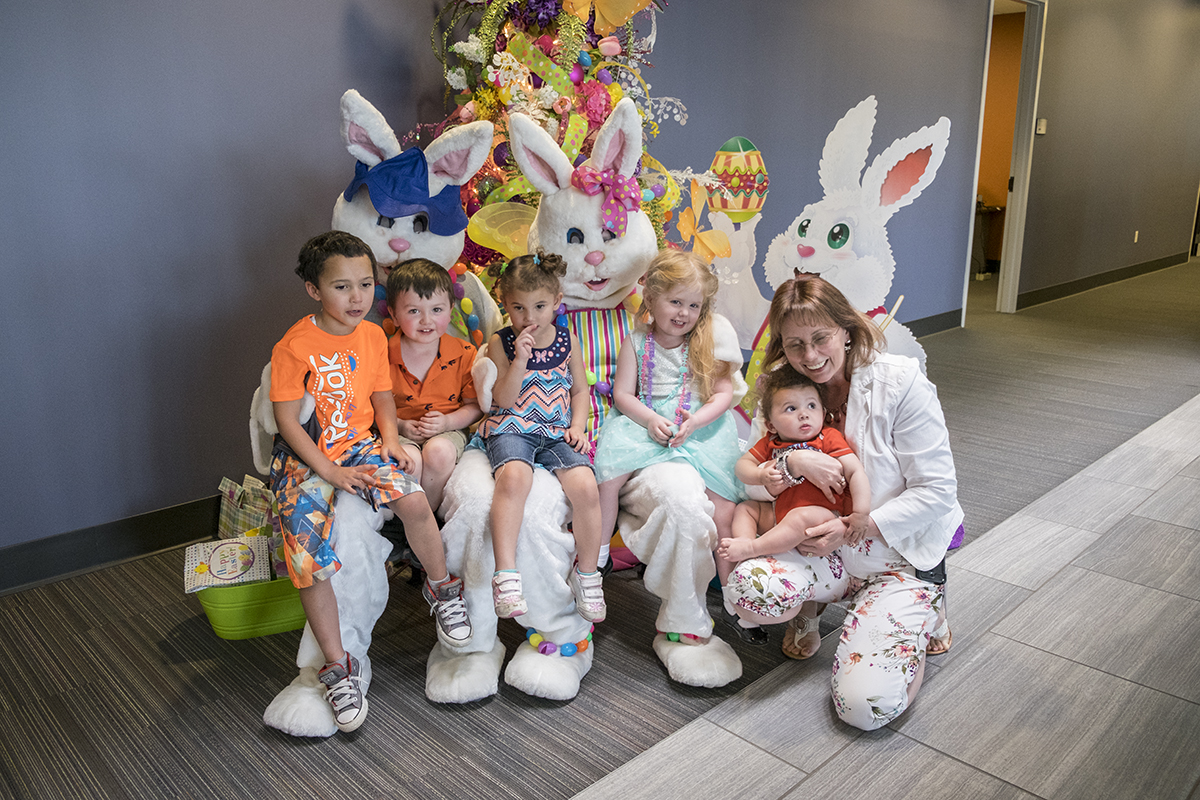 After we finished at Jeanne's office we headed off to the riverfront. Sis and Tracy took the van with the smaller kids, while Jeanne and I took the four older ones and walked the three or so blocks to the playground, which made it a little bit more of an adventure. Plus, Jeanne and I both needed to get our step-count up for our family FitBit weekly challenge!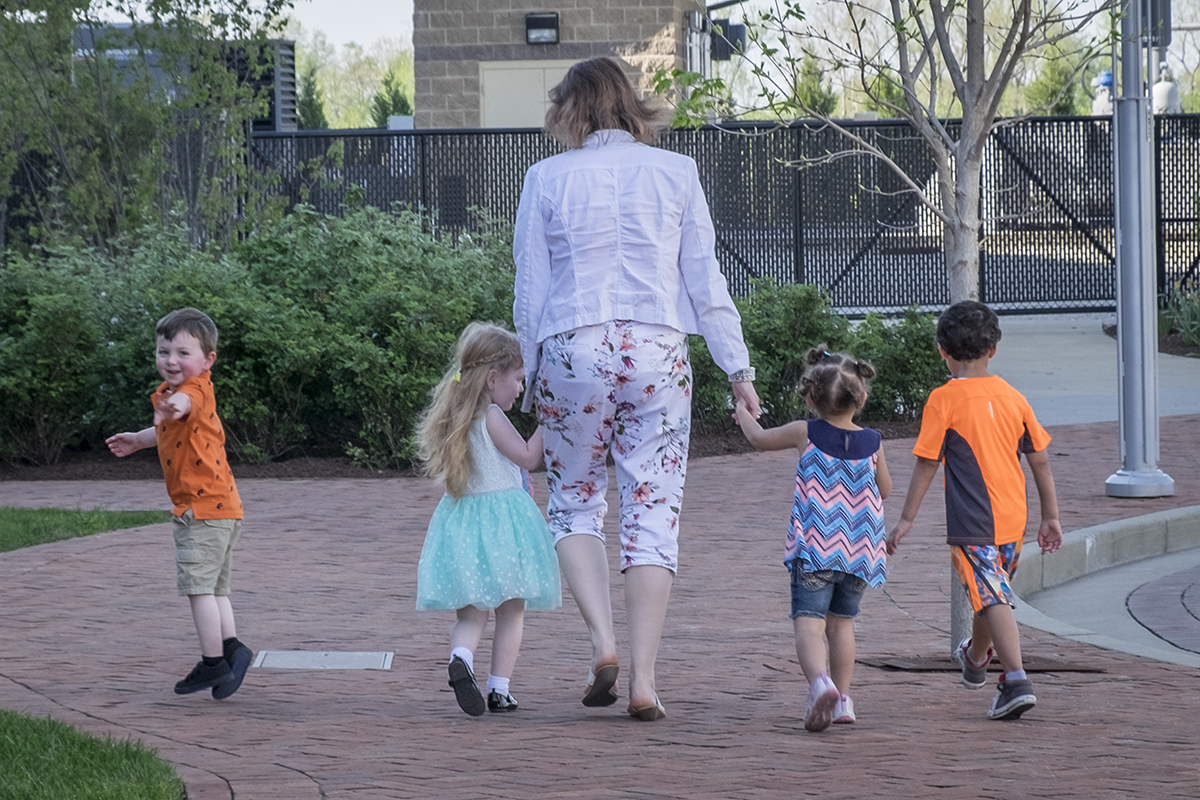 The playground at the riverfront park is really a great place to take kids! Sis took over care of our youngest, Jeremiah, while Jeanne, Tracy, and myself attempted to keep up with the five older kids on the playground. Talk about a job!!! I don't know how my mom and dad kept up with the 5 of us when we went on outings. It's a full time job! They all took off in several directions at once, running, climbing, jumping and having a great time! Even Jordan, who is wearing some braces these days, to fix a issue with his left leg, had a great time and didn't let the braces slow him down at all. Mom Tracy, of course, stuck close by him to help, but he didn't miss a beat with the having fun part! There's a gallery at the end of this post of the kids from today's adventure.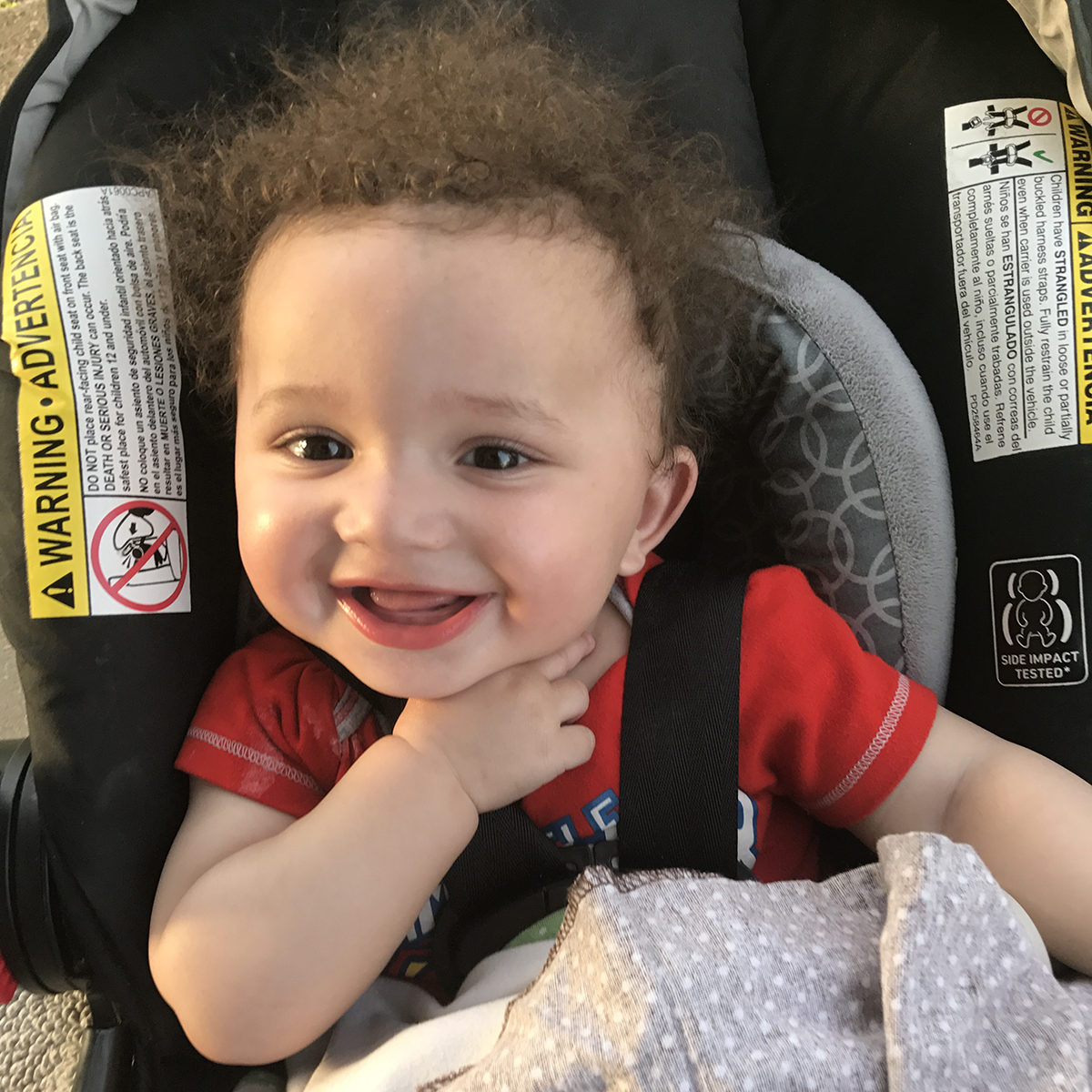 However, all good things had to come to an end and we loaded the little ones back up into the van while I headed back to Jeanne's work with Damion and Jayden on foot while Jeanne to the two girls by a different route. On the way down they were, of course, full of energy and excited, but as always, when it's time to head back they were less enthused to say the least! To help make the return trip easier I allowed them to be a little more adventurous. The fountains along the riverfront were, as always, a big hit and, while on the way down, we had told them to stay off the ledge that surrounds them. On the way back, however, under a watchful eye, since they were no longer spraying water, I allowed them to walk on the wide ledges! They seemed to me to be built for that purpose and I've seen plenty of other kids doing likewise with their parents help, so I let the boys be boys!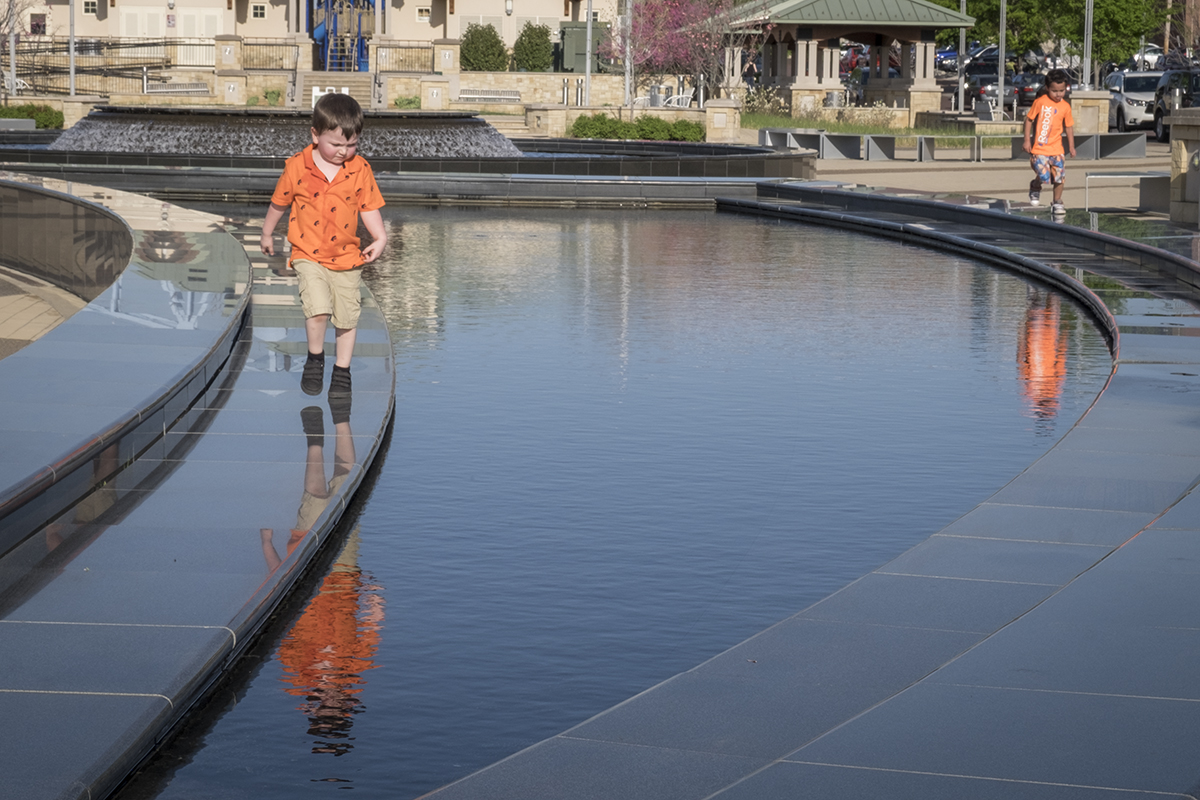 When we got within less than a block of Jeanne's office, where we had parked, Damion was pretty much tuckered out and ready for me to carry him. Instead I let him and Jayden take a laying down break on the nice spring grass in front of the Owensboro Convention Center, till they were rested enough to prod them along to the parking lot and meet up with Jeanne, Elaina and Journey. 
After a quick stop at the convenience store to pickup something to drink for everyone, we hit the road back home. The kids, at this point, all tore into the bag of goodies that they got from Mr. & Mrs. Easter Bunny. 
Jayden and Damion finished up the last 45 minutes or so of our trip home by each one telling the other stories, ranging from zombie tales to stories about ninjas and other superheros! One thing for sure, all of our littles have great imaginations! 
Above is about a 4-minute audio file of the boys and their stories. There's a lot of road noise, but I think if you play with your volume you'll get the idea. All in all everyone enjoyed the trip and sis and I made it back to town in time for the Maundy Thursday service at church!