A road trip to look for a lost train! At least to me!!
A road trip to look for a lost train! At least to me!!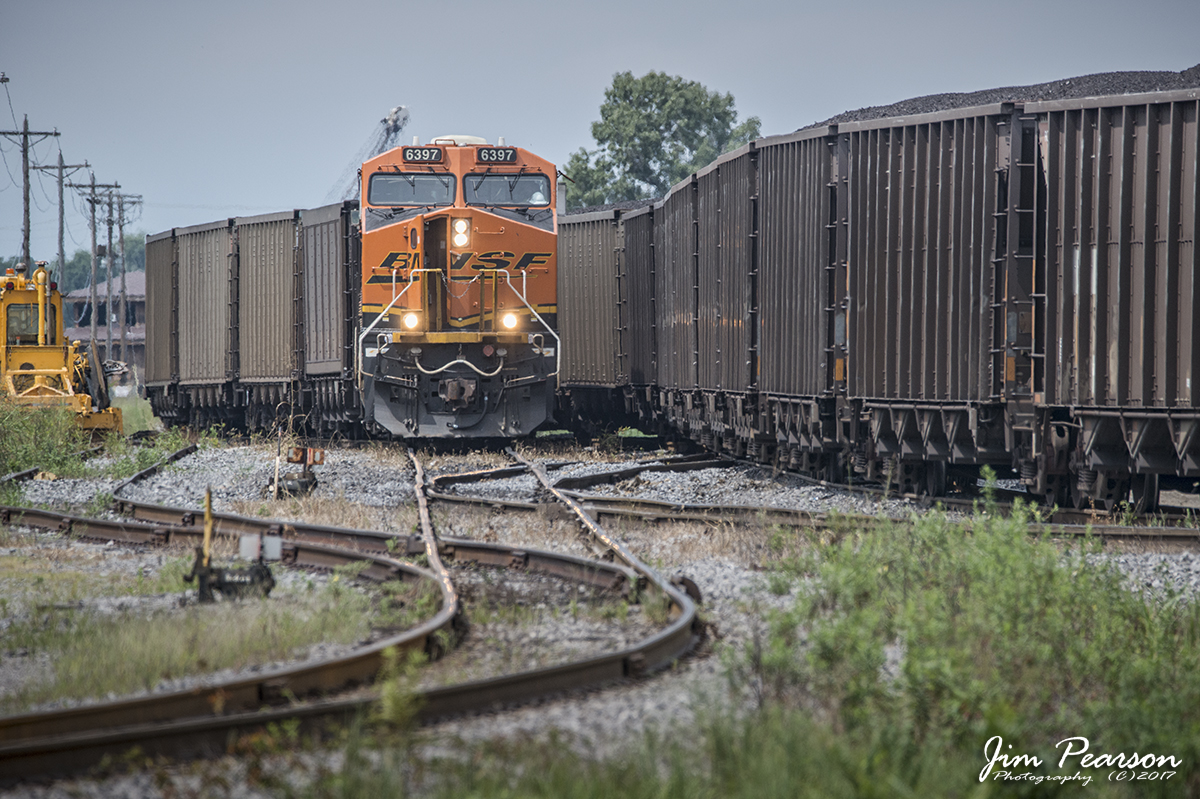 August 15, 2017 – This morning about 10am CSXT 323 leading, with the L&N Herald on it, passed my house in Richland, Ky headed south toward Calvert City Loadout. I didn't have time to give chase so I figured I give it enough time to get there and start its way around the loop.
So I headed down about 1pm, following the Paducah and Louisville line which the train takes to Calvert City, Ky. I checked Princeton Yard to make sure it wasn't there and it wasn't so I headed on down to the loadout.
When I arrived I was pleasantly surprised to find this empty BNSF train getting ready to depart toward Paducah, Ky. There was another train in the loop and so I figured the CSX train had already started around and decided to head down to the Paducah and Louisville Yard and get some shots of the BNSF train there, as it would take awhile for CSXT 323 get get back around the loop where I wanted to shoot it.
Well, I got the shots at Paducah I wanted, plus a few others that I'll share over the next few days, and headed back to Calvert City, as I figured I had given the train there enough time for the engine to move around the loop where I could photograph it.
Well, I arrived back and a train was right where I figured it would be, but it wasn't CSX, but a loaded P&L coal train from Warrior Coal in Madisonville! So, now I'm still trying to figure out where they put the CSX train as I checked all the accessible sidings between Princeton and Calvert City. So, I'm guessing they put it into the siding at Dawson Springs, Ky as I didn't stop there and check of course. You can't see the head end of a train in the siding there anyway as it's about 1/2 mile from any crossing and around a curve.
Some days just don't go as planned! LOL Still got a few nice shots and stopped for some great BBQ on the way home! Maybe I'll get lucky and catch it tomorrow on its way back north!